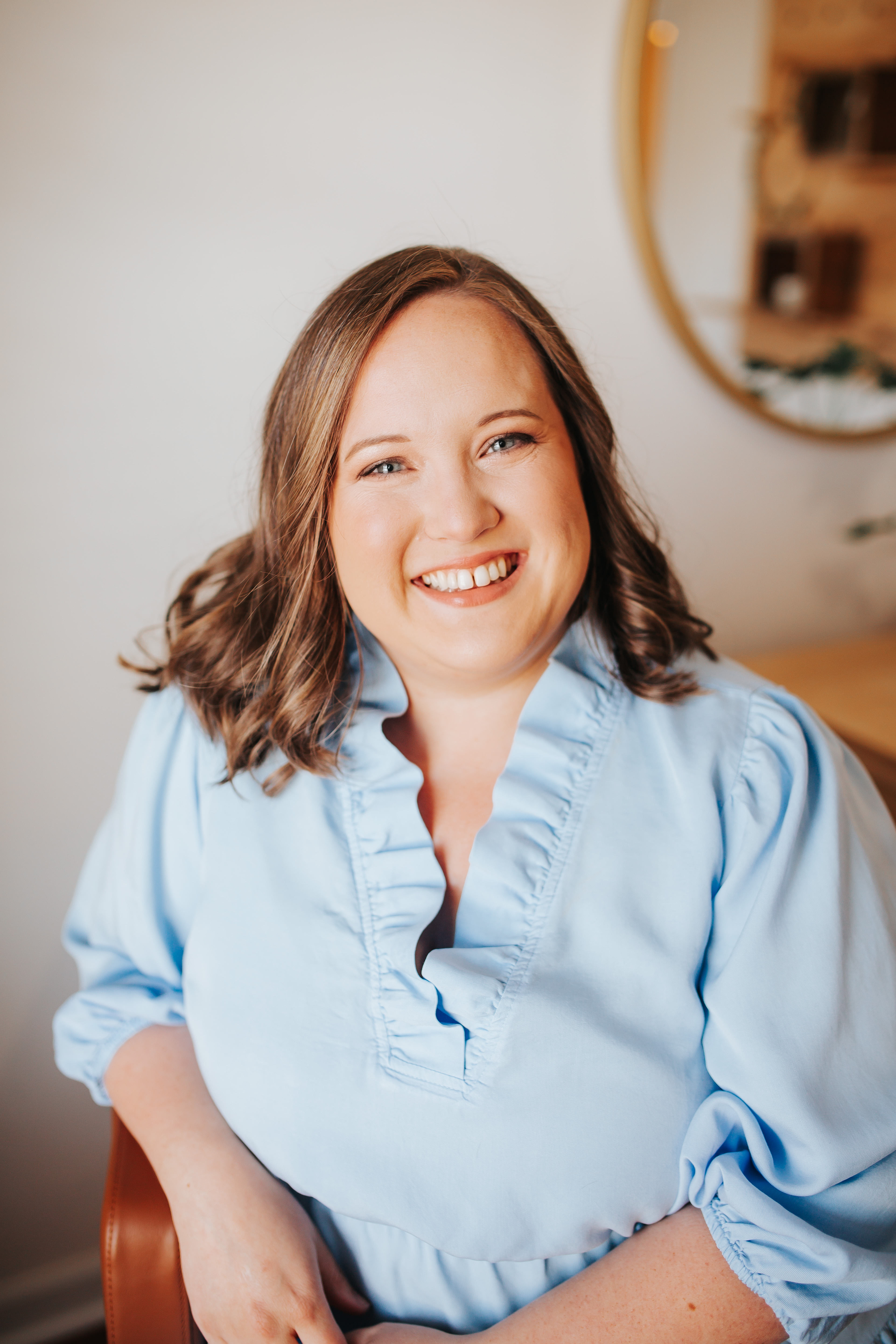 Claire lives in South Huntsville, where she and her husband enjoy parenting a busy toddler and exploring nature together.
Claire is passionate about helping her clients to understand themselves, connect with others, and achieve lasting wellness. Her professional experience spans the life cycle, with an emphasis on helping children and families build resilience and cultivate healthy relationships.
Claire has been working with children and families in academic and professional settings since 2010, including at the Auburn University Early Learning Center and the RISE School of Denver. While supporting families in preschool and home environments, Claire was inspired by the power of relationship change to build resilience and create profound healing for families.
In 2017, Claire returned to Auburn to pursue her Master's of Science in Marriage and Family Therapy from Auburn University.
While at Auburn, Claire provided couple therapy at Auburn's MFT Center and worked with a diverse population of children and families in community settings. Claire worked as a research assistant on several university projects, including research work supporting military families and providing clinical insight for future therapists. For her Master's thesis, Claire analyzed data on the importance of therapist responsiveness to clients' goals for treatment, and this research experience continues to inform her collaboration with her clients.
Claire completed her clinical graduate work in 2019, and continued her work with children and families in the Auburn area before moving to Huntsville in 2021.
Claire uses a variety of therapeutic models to help her clients better navigate relational conflict, parenting, and adjustment to change. Claire has received training in several specific techniques, including needs and strengths of children and adolescents, developmentally appropriate assessment of young children, trauma-informed treatment, and providing high quality teletherapy services.
License Info
Alabama MFT-A License #A277
Claire is not taking new clients at this time.
You can connect with Claire and schedule an intake appointment by phone at 256-583-0524 or by email clairehussong@solidgroundmadison.com.